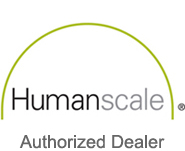 Humanscale 600 Extender Keyboard Platform
Code: 600
Availability:
In Stock
Usually Ships in:
5-7 Days
---
---
Choose your options...
---
Product Description
•••••
THIS PRODUCT IS THE PLATFORM ONLY To select a keyboard tray arm to go with this keyboard tray please visit Keyboard Tray Arms. If you need to customize this keyboard tray please visit HumanScale 600 Standard Keyboard System. We offer a full line of durable keyboard and mouse platform options created to meet the needs of a wide variety of individuals workstations and office environments.
Features and Specifications
Options
Warranty Information
Each of our platform options is designed to ensure that users type and mouse within
their Neutral Reach Zone, thereby encouraging safe, sustainable working postures.

By combining one of these platform options with one of our award-winning mechanisms,
you will create the most non-intrusive, intuitively adjustable keyboard support available.

The Humanscale 600 Extender Keyboard Platform is made of phenolic, an ultra-strong,
remarkably thin (1/4") composite that's non-toxic, durable and easy to clean.

The Humanscale 600 Extender Keyboard Platform designed to support nearly all standard
keyboards and to fit most desks. Available with any of our mouse options.

Dimensions: 19" w x 14.75" d.