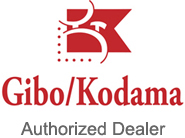 Gibo Kodama Class 10 Cleanroom / ESD 8030 Series Desk Height Chair
Code: ACE8030BT
Availability:
In Stock
Usually Ships in:
2-3 Weeks
---
---
Choose your options...
---
Product Description
•••••
Gibo Kodama Class 10 Cleanroom / ESD 8030 Series Desk Height Chair incorporates an air exchange bladder system to protect against particulate outgassing. Actual Chair Appearance May Vary Depending on Class and Options.
Features and Specifications
Options
Warranty Information

ESD Tech Specs.
- Height Adjustment approximately 17-1/4" to 21-3/4"
- Conductive Grade II Vinyl
- Back-Tilt Control -
Ergonomic Adjustments on the Back Tilt Control are Accomplished while in the Seated Position.
- 19" x 18" Air Exchange Seat
- 18" x 16" Air Exchange Back
-
Urethane Bladders Seal in Seat and Back Foam. Air Exchange System to Prevent Any Foam Outgassing.
- # 07 Conductive Die Cast Steel Dual Wheel Caster
- 28" diameter 5 Legs Polished Aluminum Base
-
Plastic Control Cover and Cylinder Ccover with Filter.
- Class 10 Cleanroom Package
- ESD Package with Circuit Board