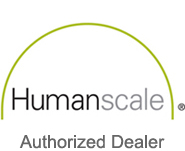 Humanscale Float Keyboard System
Code: FLOAT_SYSTEM
Availability:
In Stock
Usually Ships in:
5-7 Days
---
---
Choose your options...
---
Product Description
•••••
The Humanscale Float keyboard mechanism looks and feels exactly like our 6G mechanism but does not have the articulating movement found in our typical keyboard system offerings. This is not required for a height adjustable work surface because you can simply raise or lower the work surface to achieve the desired height.
Features and Specifications
Options
Warranty Information
By designing out the articulating movement, we've created a mechanism that is more
compact and smaller. The Float keyboard system simply allows users to move their
keyboard in and out, adjust the negative tilt and turn to the left or right to be able to
work in a healthy, comfortable posture at all times.