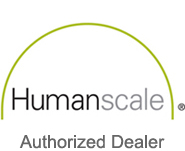 Humanscale Foot Machine Dark Cherry with Massage Balls FM300BDC
Code: FM300BDC
Availability:
In Stock
Usually Ships in:
5-7 Days
---
---
Choose your options...
---
Product Description
•••••
Studies have shown that 70% of all women and 40% of all men have health issues such as blood clots varicoseveins and pressure on the Achilles tendon due to pooling of fluids in the lower limbs the result of prolonged inactive sitting. The foot machine with its ball bearing roller design encourages gentle rocking of the feet in thesame way a rocking chair encourages movement.
Features and Specifications
Warranty Information
This rocking motion uses most of the lower leg muscles and increases healthful circulation.
The foot machine also performs as a standard foot rest, providing support for the legs
and relieving pressure on the lower back.

Features:

-Ball-bearing rollers encourage rocking motion

-3" height adjustment

-Non-skid, inset pads

-Rubber feet protect flooring

-Massage balls

Specifications:

-Solid hardwood platform

-Steel frame

-Phenolic side supports

-Rubber pads

-Plastic knobs

-Dimensions: 16" W x 11.875" D

-Height range: 3.75" to 6.75"